Did you know that you can access all of NZ's free-to-air TV channels through your computer or mobile phone? It's super easy, even for non-technical people.
It's true that most of NZ's TV providers have streaming apps, as well as content buried in their websites. But if you just want to have the equivalent of a TV on your computer or phone, there's a really easy way to access TV without a TV.
And this will be particularly relevant to you if you're the owner of a Vodafone TV box, which are being pulled from service in September.
There are a number of ways to do this, but the easiest way is to download VLC on your computer or phone. VLC is one of the best video players around – it works on most platforms, with nearly all video formats. And it's completely Free and Open Source.
Once you have VLC installed, you'll need to open a network stream, and point it to https://q5.nz/tv – this is a shortcut to Matt Huisman's curated and regularly updated list of NZ TV video streams. Thanks Matt!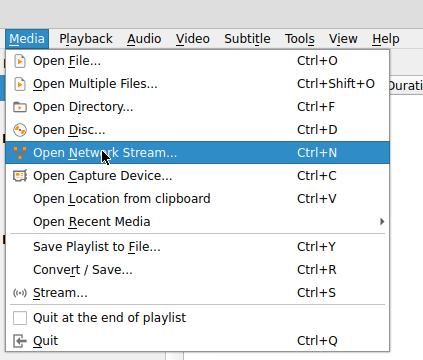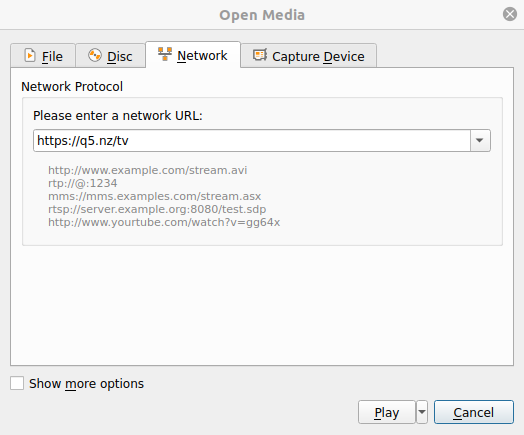 You can choose which channel you want to watch by using the playlist.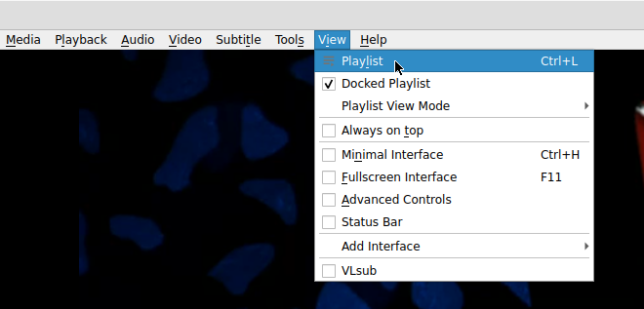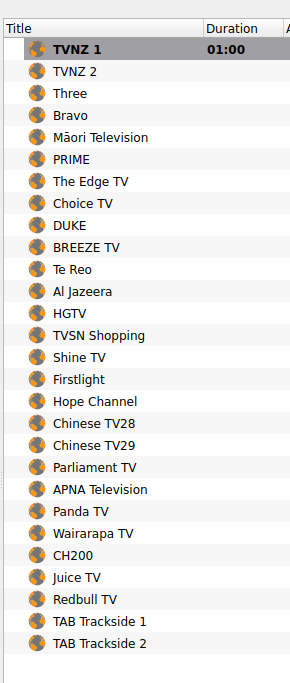 Select the channel you want, and you're away laughing. Who needs a TV, they're so 20th century.
If you want to get more ornate, you can even create a software Digital Video Recorder (DVR) – Jono Hill has put together an excellent guide for how to do this using Plex and tellytv. I'm using a similar setup, but have swapped xteve for tellytv as the UI is much better.
Now, to fix the real problem – which is the rubbish that they proffer on free-to-air TV – but that's above my pay grade.
Update: If you prefer a browser-based experience, you might like to check out the excellent list of video, movies and TV download and streaming options in New Zealand curated by Mauricio Freitas on Geekzone.